* Prices & Menu subject to change without notice
**Scratch Kitchen, "A LA MINUTE"  EVERTHING IS MADE TO ORDER!
PLEASE NOTE : HOLIDAY MENU APPLIES FOR MOST HOLIDAYS & SPECIAL DAYS LIKE CHRISTMAS EVE, NEW YEARS EVE AND NEW YEARS DAY MOTHERS & FATHERS DAY, VALENTINES DAY…
*All chicken & veal accompaniments may be replaced with chef's fresh market vegetables
 *Ask you Server about Todays Selection!
Holiday Menu (Dec. 23 & 24th, also Dec. 30,31 & Jan. 1st)
Holiday & Special Day menus apply, like usual, on high traffic days to help us serve you better (helping reduce the wait times) Terra Nostra is committed to still offer you a great selection and variety like usual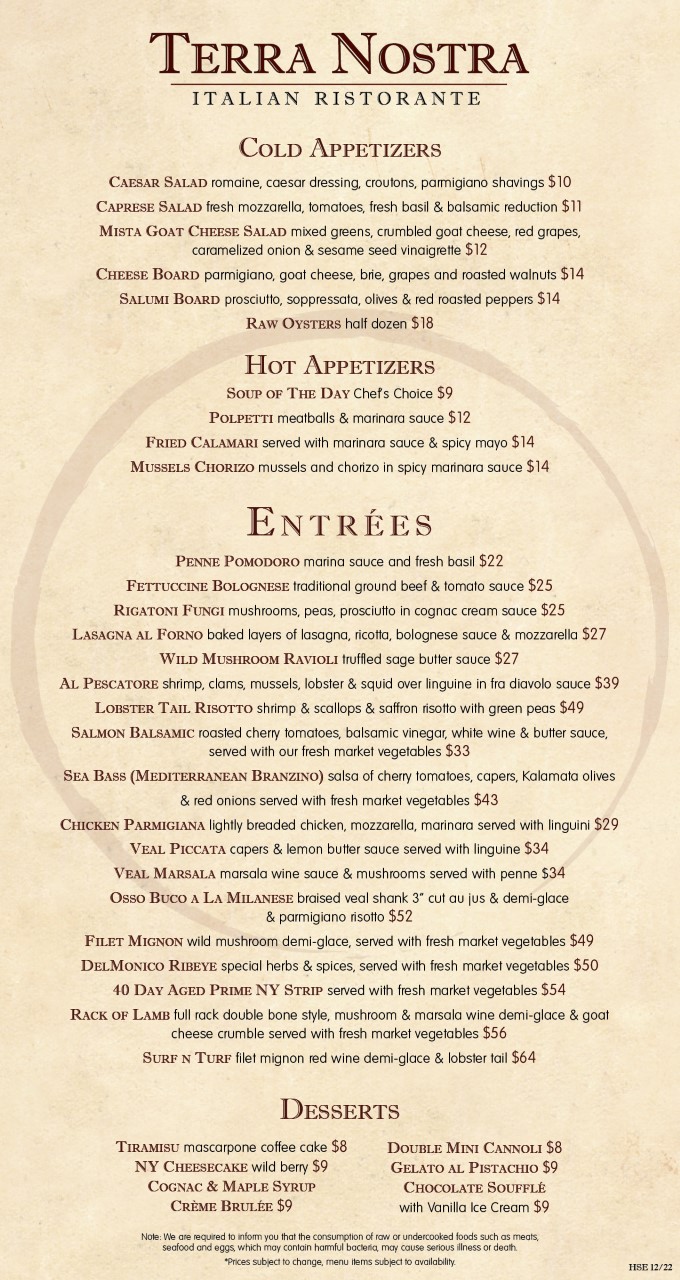 Scratch "A la minute" Kitchen.  Dinners are prepared to order, wait time may vary. Most appetizers and salad dressing are gluten free, including multiple entrees & a pasta! Multiple Desserts are also gluten free!